What a year 2013 has been! A new baby, a new book, and new friends around the world. It's been momentous, challenging, and beautiful. Now that the holidays are over, and we're all embarking on a new year, I wanted to share some of my favorite moments from the one we've just wrapped up.
This fall was all about Teardrop. I'm happy so many of you have been swept away by Eureka's story, and can't wait to hear from those of you who are reading it now. I am deep inside the second book, which comes out this fall. I promise it will thrill you.
I had a fantastic tour through Miami, New Orleans, Jackson, Dallas, Chicago, Philadelphia, Amsterdam, Utrecht, Antwerp, London, Devon, Norwich, Dublin, Milan, Bologna, and Rimini! I return from each tour exponentially inspired. Thank you to everyone who reached out to me in person, in a letter, or online to share your experience with the book.
As many of you know, my daughter was born in February. Welcoming Matilda into the world was the best way to begin this year. She is flourishing, becoming a beautiful, intelligent, and very funny girl. Recently she started speaking (ciao ciao! balloon! banana!). I can't wait for her to tell me more.
2013 was a spectacular year for reading. I know you know what I mean. So many books enchanted me. Here are some of my favorites:
Eleanor and Park
Love in the Time of Global Warming
Where'd You Go, Burnadette

And here are a few of the tunes that I've been listening to on repeat:
Royals by Lorde
Young and Beautiful by Lana Del Ray
Broken by Jake Bugg
Sometimes a change of scene and style gives me new perspective on the book I'm writing. Below are links to a few things I've written this year that you won't find between the covers of a Teardrop novel:
My Letters from Lauren newsletter (the place for book and movie news)
Huffington Post (on life-affirming darkness)
Nerdfighters (on being a nerd)
USA Today (on the power of love)
Parade Magazine (on memorable reads)

The Fallen movie is FINALLY happening! This summer I got to introduce you to three of the cast members. This month will bring more big news. I can feel your exhilaration online, and it exhilarates me!
Addison Timlin as Luce
Jeremy Irvine as Daniel
Harrison Gilbertson as Cam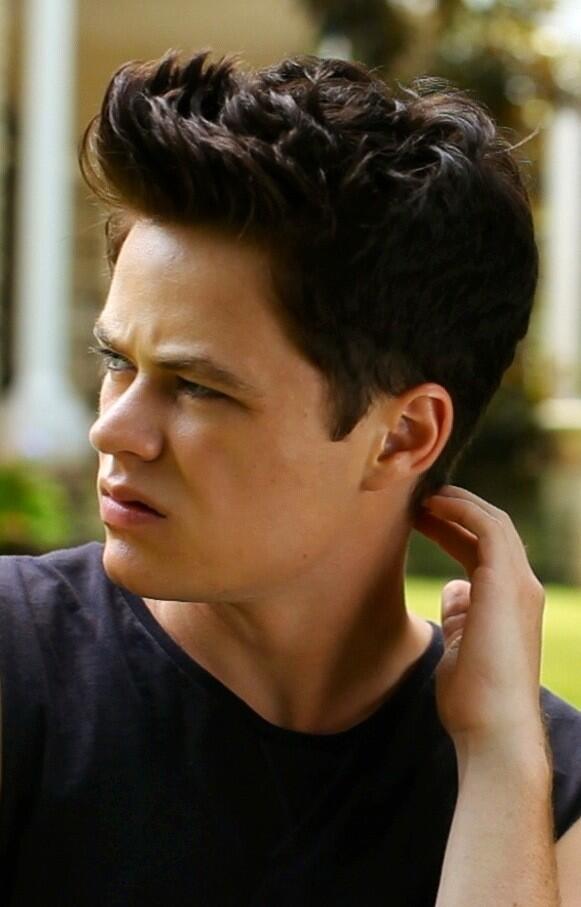 So here we are. 2014. The horizon holds Matilda's first birthday (I'm already obsessing over the cake I'm going to bake), the next installment of the Teardrop series (the most wrenching tale I've ever written), the Fallen filming (in Budapest! this spring!), and other surprises I can't (and wouldn't want to) anticipate.
To all of you who have joined me in making 2013 magical, I wish you a new year filled with love.
xLauren